Description
Solgar® VM-2000 is an award-winning, best-selling multivitamin. A, twice a day, high potency formula, containing 32 key vitamins, minerals, amino acids and botanical extracts. In today's world, a healthy diet is not always easy to achieve and a complete, moderate to high potency multivitamin/mineral can help bridge the gap between poor nutrition and optimal health. VM2000 is rich in antioxidants and has been formulated specifically to help support you and your body to cope with the stresses and strains of modern life.
A high potency multivitamin and mineral formula for daily vitality
Rich in antioxidants (such as Vitamins A, C & E) helping to protect against free radicals
Ideal for anyone under stress, feeling run down or lacking in energy
Unique plant and herbal base
Divided dose for optimal nutrient support throughout the day
Take one tablet twice a day to give you a consistent dose throughout the day, to help keep you energized and support you to live a busy and active lifestyle.
A high potency multivitamin and mineral formula
Includes iron presented in biglycinate form, which has been shown to be gentle on the stomach
Iron supports normal cognitive function
Iron supports normal oxygen transport in the body and to the reduction of tiredness and fatigue
High doses of B Vitamins help to support everyday energy levels, and the reduction of tiredness and fatigue
Vitamin B2, B9 & B12 supports the reduction of tiredness and fatigue
Vitamin C is essential to the normal function of your immune system
Premium forms of ingredients including chelated minerals, making it easily absorbable
Contains important antioxidants Vitamin A, C & E, protecting you from damaging free radicals. Free radicals are unstable molecules that can damage the cells in your body and are associated with premature aging
Contains a full spectrum of amino acid, the building blocks of protein
Folic Acid contributes to the normal function of red blood cells
Suggested Use
Take two (2) tablets daily, preferably with a meal or as directed by a healthcare practitioner.
Ingredients
Each tablet provides:
Vitamin A (as 100% natural beta-carotene) 3,000 mcg
DFE Vitamin C (as calcium ascorbate) 150 mg
Vitamin D (as ergocalciferol) 5 mcg (200 IU)
Vitamin E (as d-alpha-tocopheryl succinate) 67 mg
Thiamin (as thiamin mononitrate) 50 mg
Riboflavin 50 mg
Niacin (as niacinamide, niacin) 50 mg
Vitamin B6 (as pyridoxine HCl) 45 mg
Folate 333 mcg DFE (200 mcg folic acid)
Vitamin B12 (as cobalamin) 50 mcg
Biotin 50 mcg
Pantothenic Acid (as d-calcium pantothenate) 50 mg
Choline (as choline bitartrate) 20.5 mg
Calcium (as calcium ascorbate, glycinate amino acid chelate†, d-calcium pantothenate, dicalcium phosphate, carbonate) 32.5 mg
Iron (as ferrous sulfate, bisglycinate††) 15 mg
Iodine (as potassium iodide) 75 mcg
Magnesium (as magnesium oxide, glycinate amino acid chelate†)15 mg
Zinc (as zinc oxide, glycinate amino acid chelate†) 7.5 mg
Selenium (as L-selenomethionine) 12.5 mcg
Copper (as copper gluconate, glycinate amino acid chelate†) 0.75 mg
Manganese (as manganese gluconate, glycinate amino acid chelate†) 1 mg
Chromium (as chromium picolinate, nicotinate glycinate chelate†) 12.5 mcg
Molybdenum (as molybdenum glycinate amino acid chelate†) 25 mcg
Potassium (as potassium chloride, amino acid chelate†) 5 mg
Inositol 50 mg
Citrus Bioflavonoid Complex 12.5 mg
Betaine HCI 12.5 mg
Pyridoxal-5'-Phosphate 10 mg
Soy Lecithin 10 mg
L-Glutathione 2.5 mg
Boron (as boron amino acid complex) 0.5 mg
Carotenoid Mix (alpha and beta-carotene, lutein, zeaxanthin, cryptoxanthin) 114.5 mcg
Whole Food/Herbal Blend Complex 130 mg (Alfalfa [leaf and stem], Rose Hips (fruit), Citrus Bioflavonoid Complex, Rutin, Dong Quai [root], Eleuthero [root], Oat Fiber, Suma [root], Watercress [leaf], Echinacea Purpurea [root], Parsley [leaf and stem], Spirulina, Hesperidin Complex) Soy Protein Isolate 100 mg Providing: L-Glutamic Acid, L-Aspartic Acid, L-Leucine, L-Arginine, L-Lysine, L-Phenylalanine, L-Serine, L-Proline, L-Valine, L-Isoleucine, L-Alanine, Glycine, L-Threonine, L-Tyrosine, L-Histidine, L-Tryptophan, L-Cysteine, L-Methionine
Other Ingredients:  Microcrystalline Cellulose, Vegetable Cellulose, Vegetable Stearic Acid, Vegetable Magnesium Stearate, Vegetable Glycerin, Mannitol, Maltodextrin.
Free of Wheat, Yeast, Sugar, Salt, Artificial Flavours, Artificial Preservatives
General Safety Information
Always read the label. Use only as directed.
Nutritional supplements may only be of assistance if the dietary intake is inadequate.
Supplements should not be used to replace a healthy balanced diet and adequate physical exercise.
Keep all medications and supplements out of reach of children.
If symptoms persist see your healthcare professional.
Customer Reviews
Customer Reviews
Write a Review
Ask a Question
21 Dec 2020
Anonymous

New Zealand
I recommend this product
Solgar Formula VM-2000
Very good, used many different brands over the years and settled on this one after recommendation and very happy.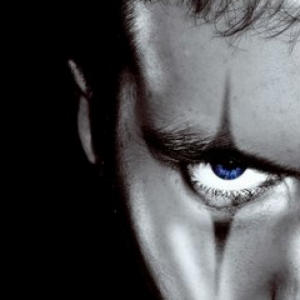 DW
11 Apr 2019
david w.
V2000
Best Multivitamin in the market
Great service 5 out of
Great service 5 out of 5 will be using them again!
Solar V20001
Couldn't be without them
Best multivitamin ever
I just love this multivitamin. I used to suffer from a lot of colds but since I started using it about 3-4 years ago I haven't had any at all. Highly recommend.
Payment & Security
Your payment information is processed securely. We do not store credit card details nor have access to your credit card information.