Description
Selsun Blue Replenishing Anti-dandruff Shampoo fights dandruff while keeping your hair feeling clean and soft. For normal to dry hair.
TOUGH ON DANDRUFF: Specially formulated to fight dandruff and the recurrence of itching and flaking.

LEAVES HAIR SHINY AND HEALTHY: Removes dandruff while leaving your hair feeling clean and soft.
ENRICHED WITH INTENSIVE CONDITIONING SYSTEM: Formulated to replenish the hair with a 5 ingredient conditioning system including the B Vitamin Panthenol and Vitamin E to clean and moisturise the scalp and leave hair healthy and manageable.
LABORATORY TESTED TO CONTROL RECURRENT DANDRUFF: Tests have shown that Selenium Sulfide is an ingredient to treat dandruff and control recurrence
flaking.
Directions
For scalp treatment - Apply to wet hair, lather and leave on scalp for 3 minutes. Rinse. Repeat treatment then rinse thoroughly in running water. Use twice weekly at first, then as necessary or as physician directs.
For skin treatment - Apply undiluted to affected areas for 10 minutes. Rinse thoroughly. Repeat daily for 1 week or as physician directs.

Ingredients
Contains 1% Selenium Sulphide.
Warnings
Keep out of reach of children.
Do not swallow. Avoid contact with eyes.
Avoid use 48 hours before or after permanent waving, tinting or bleaching.
Do not use on severely inflamed skin. If irritation occurs, discontinue use.
Avoid contact with jewellery.
Always read the label. Follow the directions for use.
If symptoms persist, talk to your health professional.
General Safety Information
Always read the label. Use only as directed.
Nutritional supplements may only be of assistance if the dietary intake is inadequate.
Supplements should not be used to replace a healthy balanced diet and adequate physical exercise.
Keep all medications and supplements out of reach of children.
If symptoms persist see your healthcare professional.
Customer Reviews
Customer Reviews
Write a Review
Ask a Question
Great
Ordered and arrived very quickly!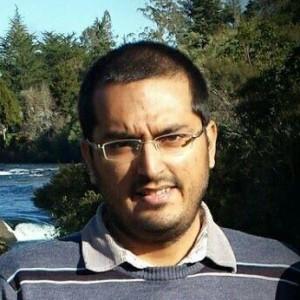 AH
23 Dec 2018
Abul H.
Selson Blue
I regularly use this product. Couldn't find it anywhere and found it here at NetPharmacy. So thank you.
Selsun Blu
Have been using this product for many years and pleased I can still purchase it.
Super Fast and Easy trade!
Well done to your team! Wasn't expecting that it will be delivered the next day! So happy and satisfied. Would highly recommend you to our friends. Thank you and keep up the good work!
On line purchase of shampoo
Excellent service, very prompt delivery, good value for money
Payment & Security
Your payment information is processed securely. We do not store credit card details nor have access to your credit card information.