---
Due to government and/or supplier regulations, this product is not eligible for further discount.
Description
For adults and adolescents over 12 years old who want to help clear nasal congestion quickly.

Otrivin Adult Nasal Spray contains the active ingredient xylometazoline hydrochloride that helps to open up and clear nasal passages by reducing congestion.

How to use
For Adults and adolescents over 12 years of age: 1 spray per nostril. Use 2 –3 times daily, as needed. Do not use more often than every 8 hours.
Before first use, remove protective cap and press applicator until an even spray is produced
Blow nose gently to clear
Insert nozzle into nostril and press applicator firmly once while sniffing deeply
Withdraw nozzle and release applicator
Repeat in other nostril
Wipe nozzle and replace cap
Ingredients
Xylometazoline hydrochloride (1.0 mg/mL), benzalkonium chloride, sodium chloride, sodium dihydrogen phosphate, disodium phosphate dedecahydrate, disodium edetate, sorbitol, methlyhydroxypropylcellulose and purified water.
Do not use
If under 12 years of age. Otrivin Junior is available for children 6-11 years
If you are allergic to xylometazoline
After recent operations through the nose or mouth
If you have narrow angle glaucoma
If you have inflammatory nasal dryness
Ask your doctor or pharmacist before use
If you are pregnant or breast feeding
If you have any other medical conditions
If you are taking other medicines
Warnings & cautions
If congestion persists for more than 3 days, seek medical advice
Do not use for more than 3 days unless advised by a pharmacist or doctor
Each pack should be used by only one person, for reasons of hygiene
Brief stinging sensation or sneezing may occur
Excessive use may damage lining of nose
If irritation occurs or if you have signs of allergy, discontinue use
General Safety Information
Always read the label. Use only as directed.
Nutritional supplements may only be of assistance if the dietary intake is inadequate.
Supplements should not be used to replace a healthy balanced diet and adequate physical exercise.
Keep all medications and supplements out of reach of children.
If symptoms persist see your healthcare professional.
Customer Reviews
Customer Reviews
Write a Review
Ask a Question
05 Sep 2021
Anonymous

New Zealand
This works
Essential for sinus sufferers. Offers temporary relief for me when my nose is blocked particularly in one nostril which can be very annoying. This product works.
06 Aug 2020
Anonymous

New Zealand
Quick delivery
Works well as expected.
15 Apr 2020
Anonymous

New Zealand
Great product
It cleared up a very blocked nose in a matter of minutes.
Fast and long-lasting symptom relief
I am really glad that I ordered it, it came just in time during the cold I just had. I always have gigantic issues with post nasal drip and stuffy nose when I catch a cold, and one spray fixed it in less than 5 minutes. I only use it first thing in the morning, and before going to bed. Just keep an eye on your nose, so it does not turn into a sinusitis or something else sinister. Only use it for maybe a week, then stop. Talk to your GP before using it, to rule out issues.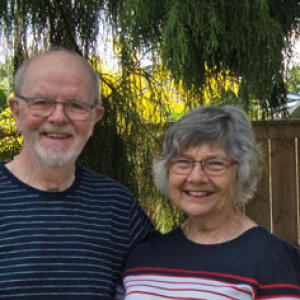 GC
20 May 2018
Gray C.
Otrivin Nasal Spray
Very good. Effective and speedy relief that lasted all night.
Payment & Security
Your payment information is processed securely. We do not store credit card details nor have access to your credit card information.