Description
Say hello to Good Green Vitality – the new look Good Green Stuff! Good Green Stuff has a new name, improved formula and a stylish new look. With the same great taste and more than 75 high-quality vitamins, minerals and other essential nutrients designed to help you look good, feel good, defend and thrive, it's still just as easy to be healthy with Good Green Vitality.

Made with real food, providing all-in-one nutritional support, free from all common allergens and containing absolutely zero bad stuff, Good Green Vitality is naturally good, easy-to-use, incredibly delicious and perfect for all members of the family.

Look good with resveratrol, CoQ10 and ashwagandha
Feel good with probiotics, enzymes and fibre
Defend with zinc, vitamin C and mushrooms
Thrive with vitamins B9 and B12 and ginseng
100% vegan with vitamin D, calcium and iodine
Nothing bad, nothing GMO, nothing artificial and no nasty chemicals
Suitable for everyone from 4 years and up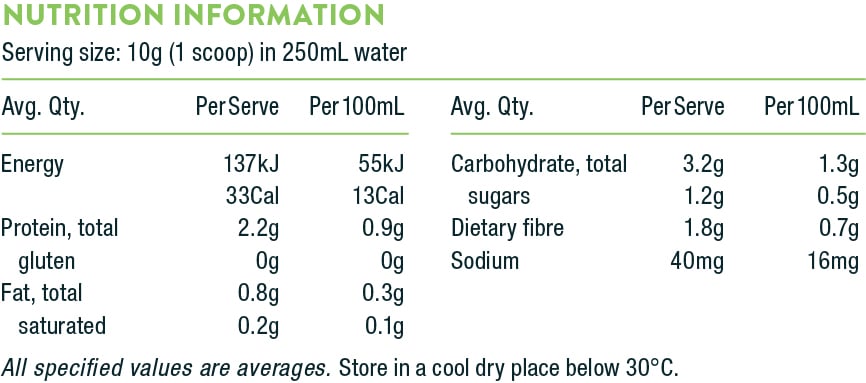 General Safety Information
Always read the label. Use only as directed.
Nutritional supplements may only be of assistance if the dietary intake is inadequate.
Supplements should not be used to replace a healthy balanced diet and adequate physical exercise.
Keep all medications and supplements out of reach of children.
If symptoms persist see your healthcare professional.
Payment & Security
Your payment information is processed securely. We do not store credit card details nor have access to your credit card information.