Description
Clinicians Iron Boost contains Carbonyl Iron, which is 99% pure iron and its small size allows it to be better absorbed than other forms of iron. This means it does not stay in the digestive system causing irritation and constipation like some forms of iron. By combining iron with folic acid and vitamin B12, Iron Boost helps provide the body with healthy levels of these vitamins to support energy, mental focus, growth and red blood cell creation.
High strength, well absorbed iron that does not cause problems with bowel motility. Suitable for vegetarians and vegans and provides high amounts of vitamin B12 and folic acid, as well as vitamin C.
To support those with iron, vitamin B12 and folic acid deficiency
As an alternative to other forms of iron that may cause digestive issues
Supports healthy energy levels
As nutritional support for vegan and vegetarian diets or those with digestive issues that may cause iron, vitamin B12 and folic acid deficiency
Directions
Adults and Children over 4 years: 1 Capsule daily with food.

For younger children: mix capsule contents with orange juice.

Note: Iron levels should always be tested before commencing iron supplementation.
Ingredients
Each vegetable capsule contains:
| Ingredients | Strength | Units |
| --- | --- | --- |
| Carbonyl Iron (elemental iron 24mg) | 24 | mg |
| Vitamin C (ascorbic acid) | 50 | mg |
| Vitamin B12 (as cyanocobalamin) | 50 | mcg |
| Folic Acid | 300 | mcg |
Also contains: Magnesium stearate, microcrystalline cellulose and silicon dioxide.
No Added: Gluten, dairy, yeast, sugar, artificial sweeteners, flavours or preservatives. Suitable for vegetarians and vegans.
Precautions and Contraindications

Taking above the tolerable upper intake level (40-45mg per day) is not advised in people who are not iron deficient. In people with known iron deficiency, direction should come from a healthcare professional and monitored with laboratory assessment of iron status.
Long-term supplementation with high levels of iron can cause haemosiderosis and multiple organ damage. While the estimated lethal level is 180-300mg/kg of body weight, acute levels as low as 60mg/kg have resulted in death.
Individuals with haemochromatosis should avoid taking iron supplements unless advised by their health care practitioner.
General Safety Information
Always read the label. Use only as directed.
Nutritional supplements may only be of assistance if the dietary intake is inadequate.
Supplements should not be used to replace a healthy balanced diet and adequate physical exercise.
Keep all medications and supplements out of reach of children.
If symptoms persist see your healthcare professional.
Customer Reviews
Customer Reviews
Write a Review
Ask a Question
04 Dec 2021
Anonymous

Saudi Arabia
I recommend this product
Where's my order!!
I didn't receive my order yet !!! Since 3 months
Clinicians Iron Boost
CLINICIANS IRON BOOST - After an illness I became anaemic so bought these Iron Boost capsules, one month's supply to try them. My blood count has improved after only 2 weeks so I will purchase more and continue taking them. Easy to take, no flavour or after taste and they are doing the trick!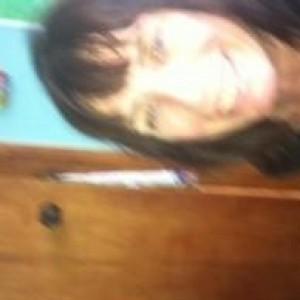 SE
16 Nov 2018
Susan E.
First time using this product
TOO SOON TO SAY
Easy and efficient
Great! No complaints. Easy to order and delivered quickly
Purchase of iron boost
Very good experience thank you
Payment & Security
Your payment information is processed securely. We do not store credit card details nor have access to your credit card information.