Description
AllerStop contains a special egg protein identified by allergist Dr Bruttmann, that provides natural support for the body's response to allergens. Environmental irritants contain protease enzymes, which irritate the nasal tissues and lead to an immune response. AllerStop's bioactive proteins block irritants before they affect the nasal tissues.
A natural, easy-to-take chewable tablet that works within 15 minutes. Well-tolerated and has no known interactions with any medication. Suitable for children, pregnant and breast feeding women. Can be taken long-term.
Support for the body's response to indoor and outdoor allergens such as pollen, pets, dust/dust mites, mould and grass.
Can be used seasonally or all year round.
Fast-acting within 15 minutes
Directions
Adults: 2 tablets (chewed slowly) every two hours or as required. Best taken away from meals.

Children aged 3 years and over: 1 – 2 tablets (chewed slowly) after being exposed to an allergen. Repeat every 2 hours if necessary.

Note: It is recommended not to exceed 12 tablets a day.
Ingredients
Each tablet contains:
Ingredients
Strength
Units

Coturnix coturnix (Quail) egg powder

Equivalent to NLT 2 mg of total quail egg protein

42
mg
Also contains: Microcrystalline cellulose, sorbitol, magnesium stearate
No Added: Gluten, dairy, yeast, sugar, artificial colours, flavours, sweeteners or preservatives
Warning
Avoid in people with known egg allergies.
General Safety Information
Always read the label. Use only as directed.
Nutritional supplements may only be of assistance if the dietary intake is inadequate.
Supplements should not be used to replace a healthy balanced diet and adequate physical exercise.
Keep all medications and supplements out of reach of children.
If symptoms persist see your healthcare professional.
Customer Reviews
Customer Reviews
Write a Review
Ask a Question
Great for breastfeeding mum
Pretty excellent product for a Mum who isn't allowed to take antihistamines. Only issue is the price and how many I have to take during the day.
Great for hayfever while pregnant
Great alternative while pregnant. I still struggle on particularly windy days but day to day it seems to do the job. Only problem is the price, and having to take so many throughout the day.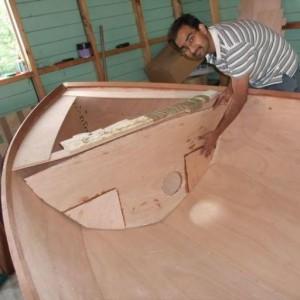 EK
01 Jan 2019
Easwaran K.
Quick and accurate A+
Took a few clicks to order online and was updated via text on order status .. Would use again Prices were competitive to local pharmacy
Good pregnancy option
I'm finding this to be the only option for pregnancy that works (most of the time). Team up with a sinus rinse.
No noticable difference
I get strong hayfever symptoms in spring/summer and wanted to try a non-steriod nasal spray. Took 10 tablets over 5 days as directed and didn't notice any real difference to be honest. At least it was cheap! Next I tried Ethical Nutrients Sinus & Hayfever Relief and noticed a 90% improvement within an hour or two and have continued to experience it over the last week (2 tablets a day).
Payment & Security
Your payment information is processed securely. We do not store credit card details nor have access to your credit card information.