Description
Solgar® L-Theanine 150 mg contains the non-dietary amino acid and natural phytochemical L-Theanine.
Many people turn to a comforting cup of tea when we're feeling anxious or stressed. This may be due to L-Theanine, an amino acid that is commonly found in green tea. It was discovered as a constituent of green tea in 1949 and in 1950 was isolated from gyokuro leaves. It is also the L-Theanine that provides a unique savoury (umami) flavour to green tea infusions.
L-Theanine is an amino acid. Amino acids are classified as the building blocks of protein and are needed in several internal functions of the body. They are generally classified as "essential" or "non-essential", with essential amino acids meaning they cannot be manufactured by the body and must be supplied in the diet to maintain good all-round health.
L-Theanine however does not fall within either the essential or non-essential categories because it is not common in the diet and cannot be made by the body. It has a chemical structure similar to a neurotransmitter type of amino acid, glutamine, which naturally occurs in the body. L-Theanine is able to cross the blood brain barrier and support brain wave activity.
Solgar L-Theanine is a free form amino acid which is an ideal natural, supplement to support you when life gets busy and stressful. L-Theanine helps support and encourages a calm, relax mood and wellbeing and works in conjunction with a neurotransmitter GABA (gamma aminobutyric acid). GABA is an inhibitory neurotransmitter important for nervous system function. L-Theanine may also support good sleep quality, focus, alertness and support learning. Solgar uses patented L-Theanine as Suntheanine® to promote optimal absorption and assimilation.
L-Theanine is an amino acid found in green tea
Helps support and encourages a calm, relax mood and wellbeing
Natural phytochemical
Able to cross the blood brain barrier
One of Solgar's premium-quality amino acid range
Vegan, Vegetarian, Kosher
Solgar® L-Theanine 150 mg is to be taken twice daily, 1 capsule, and comes in an easy to absorb vegetable form.
Suggested Use
Take one (1) vegetable capsule twice daily, between meals, or as directed by a healthcare practitioner.
Ingredients
Each vegatable capsule provides:
Suntheanine® L-Theanine (Free Form) 150 mg
Other Ingredients:  Vegetable Cellulose, Microcrystalline Cellulose, Silica, Vegetable Magnesium Stearate.
Free of Gluten, Wheat, Yeast, Sugar, Salt, Artificial Flavours, Artificial Sweeteners, Artificial Preservatives, Artificial Colours
General Safety Information
Always read the label. Use only as directed.
Nutritional supplements may only be of assistance if the dietary intake is inadequate.
Supplements should not be used to replace a healthy balanced diet and adequate physical exercise.
Keep all medications and supplements out of reach of children.
If symptoms persist see your healthcare professional.
Customer Reviews
Customer Reviews
Write a Review
Ask a Question
Solgar L Theanine
It's only been a few days but I feel clearer. I suffer from PTSD & PND and I didn't want to take heavy medications that messed with my well-being. I don't feel bogged down but like I'm just leveled out. Would highly recommend this product and Netpharmacy for their speedy delivery of the product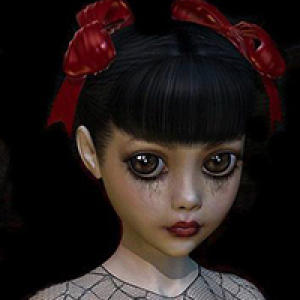 DR
12 Dec 2017
Dixie R.
Solgar L Theanine
This was the first time I had tried this product and I'm very happy with the noticeable difference in how I feel. I've always relied on B vitamins to help with managing a stressful period so this was a departure for me with a good result. D.R. Lower Hutt
Payment & Security
Your payment information is processed securely. We do not store credit card details nor have access to your credit card information.