---
Due to government and/or supplier regulations, this product is not eligible for further discount.
Description
Imedeen Time Perfection helps reduce the appearance of fine line and wrinkles, improve skin quality and moisture balance. Contains Exclusive Marine Complex.
This unique Imedeen formula contains our exclusive Marine Complex and LycoPhenceGS Forte and can help to reduce the visible signs of ageing in as little as 12 weeks. Dietary supplement with fish extract, tomato extract, grape seed extract,Vitamin C and Zinc.
Directions
Add 2 IMEDEEN time perfection tablets to your daily skincare routine and help maintain the appearance of beautiful skin. To get the best out of IMEDEEN time perfection it is recommended to take the skincare tablets for at least 12 weeks.
Ingredients
Content per tablet:
Fish extract (Marine Complex) 105 mg
Tomato extract (Lycopersicon esculentum mill.) 14.4 mg
Grape seed extract (Vitis vinifera L.) 13.8 mg
Vitamin C (l-ascorbic acid as sodium ascorbate) 27 mg
Zinc (as zinc gluconate) 2 mg
Contains tabletting aids, soybean, sulfites & sulfur dioxide, fish (may contain molluscs and crustaceans) and may contain traces of milk.
Warnings
A healthy lifestyle and a varied and balanced diet are important.
Always read the label. Use only as directed.
If symptoms persist or you have side effects see your healthcare professional.
Vitamins are supplementary to a balanced diet.
General Safety Information
Always read the label. Use only as directed.
Nutritional supplements may only be of assistance if the dietary intake is inadequate.
Supplements should not be used to replace a healthy balanced diet and adequate physical exercise.
Keep all medications and supplements out of reach of children.
If symptoms persist see your healthcare professional.
Customer Reviews
Customer Reviews
Write a Review
Ask a Question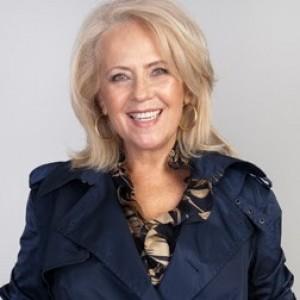 DC
16 Apr 2019
Dianne C.
Thanks for my Imedeen
Have loved it and taken it for 30 years since it was first introduced into Australia . Glad I can now buy it from Net Pharmacy Lovey service
magic pills
my skin getting white and became weak spots.
Imedeen
I have been using Imedeen for s few years now and find it really good for my skin.
Imedeen
Great Delivered quickly.
Imedeen Purchase
Imedeen packaging states it takes about 12 weeks for any impact to be seen on the skin, hence as I've only been using it for 6 weeks, I am still waiting.
Payment & Security
Your payment information is processed securely. We do not store credit card details nor have access to your credit card information.